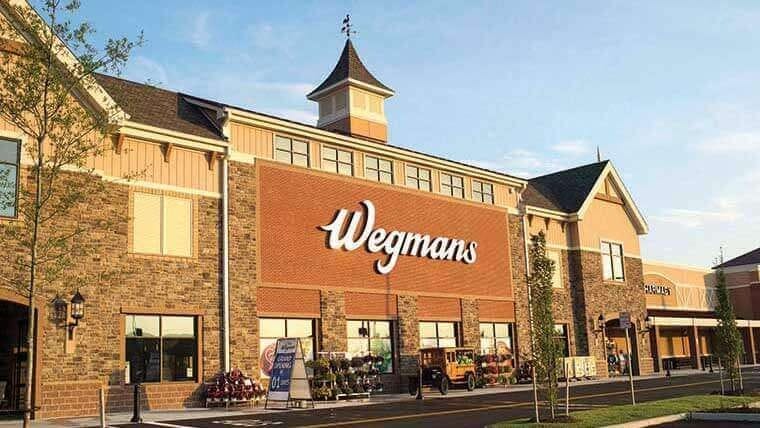 AllAboutWegmans
Take a look around as we all are aware of the success stories of Wegmans, we thought to bring some light to the same.
Is Wegmans Successful Because of Their Engaged Organization?
As we all are aware of the success stories of Wegmans, we thought to bring some light to the same. As the loyal customers of the company, many of you have some curious questions. Hence, this article is to guide you about whether Wegmans is Successful Because of Their Engaged Organization. We hope this will be beneficial and clear out your queries for the way the company operates and achieve success.
Key Elements:
Keeping their employees a priority and providing them with a good environment is the first step.
Wegmans has a philosophy that they follow delicately 'Employees first, Customers Second'. Even though many companies opt to give the customer the priority, here the store believes in a happy employee that generates a happy customer.
They have some standards like good pay following training and other benefits as well. Even though all of these are taken for granted, here they make sure to give them the importance they deserve.
Training Period:
As you are now aware that the store gives priority to its employees first. You will be surprised to know that they spend almost $1.5 to 2 million as labor costs for six months to any new store opening. They make sure that all the employees get equal training and programs without any disturbance.
Wegmans is also known to provide its employees with school scholarships. They have a dedicated fund to ensure that the workers are getting what they want and hence work efficiently.
Communication:
Well, as much as this term is ignored in the real world by most of the stores. Here, the company stands adamant when asked in an interview about their employees. They try to make the best of all and create a work-friendly environment for their employees.
Building Relationships:
The leaders at Wegmans make sure that they invest a good amount of time and energy to develop their relationship with the employees. The HR or company leaders have a habit to visit the stores and talk to the workers. Asking for their experience, any concerns, and getting feedback to make it better.
Flexible Schedule:
As much as we appreciate the other elements of the company, this is by far the most significant. Providing workers with a work-life balance is essential. And making sure it is being followed is even more essential. Hence, when one asks why Wegmans? Most of the workers are happy to answer because they consider it as a part of their own and now someone who just works here on a given time slot.
Other companies who are trying to get where Wegmans is in the current situation should follow up on these few elements. These are some of the things that are taken for granted in most of the stores out there. So, if you want to achieve success like this one, get your priorities check and make sure you are following up. You can even go to mywegmansconnect and see other factors you want to know more about.
We hope this was helpful and provided you with the answers you were looking for. Thank you for your time and happy building your kingdom up.


7 Secrets to Wegmans' Customer Experience Success
Wegmans is not just another grocery store, it is a brand that is the answer to anything you want. It does not matter what you want, breakfast, lunch, or dinner.


Walgreens, Wegmans, CVS ask customers not to open carry firearms in stores
Hello everyone, this article is to bring you all with some facts regarding Walgreens, Wegmans, CVS asking customers not to open carry firearms in stores.